I was previously on record saying that I would never bungy.
That was a perfectly reasonable position for somebody who's not especially fond of heights to take, I thought.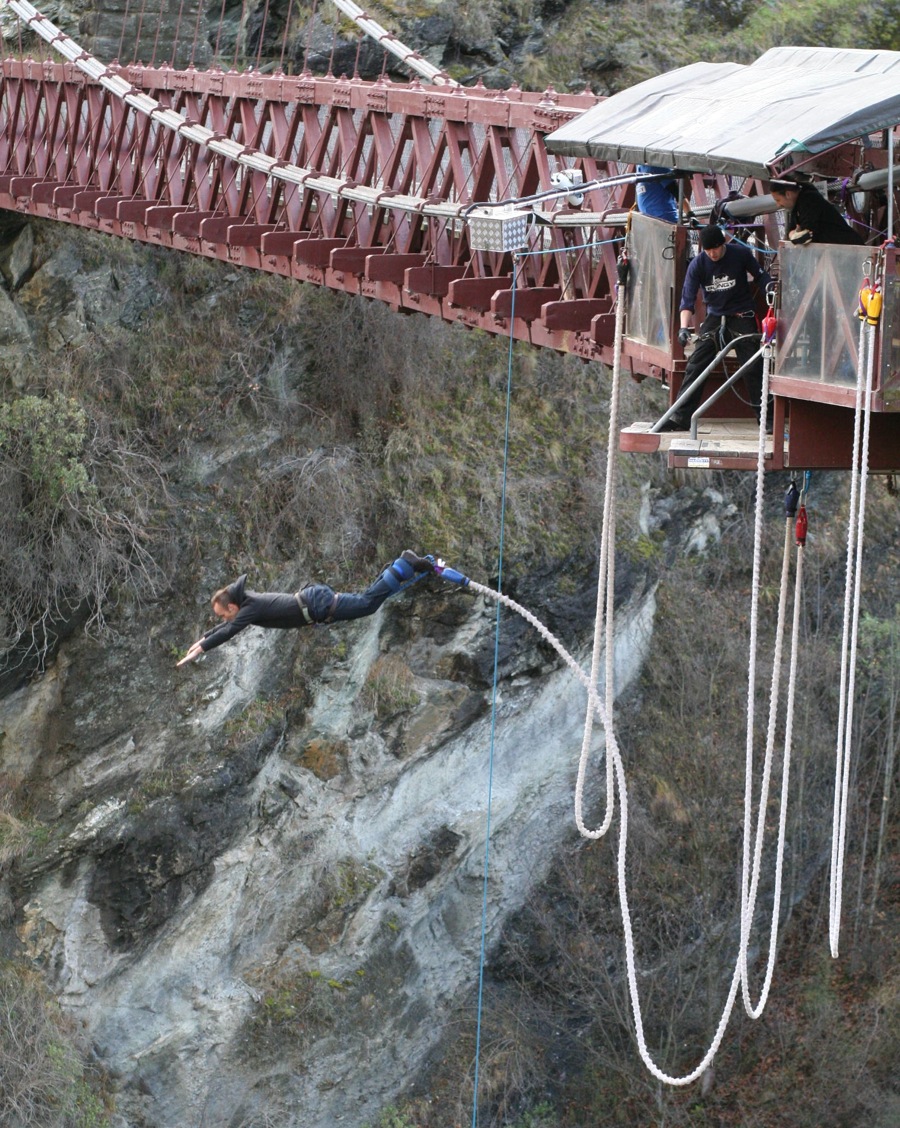 The problem with this of, course, is that it puts in doubt all of the other things I've said I'll never do.