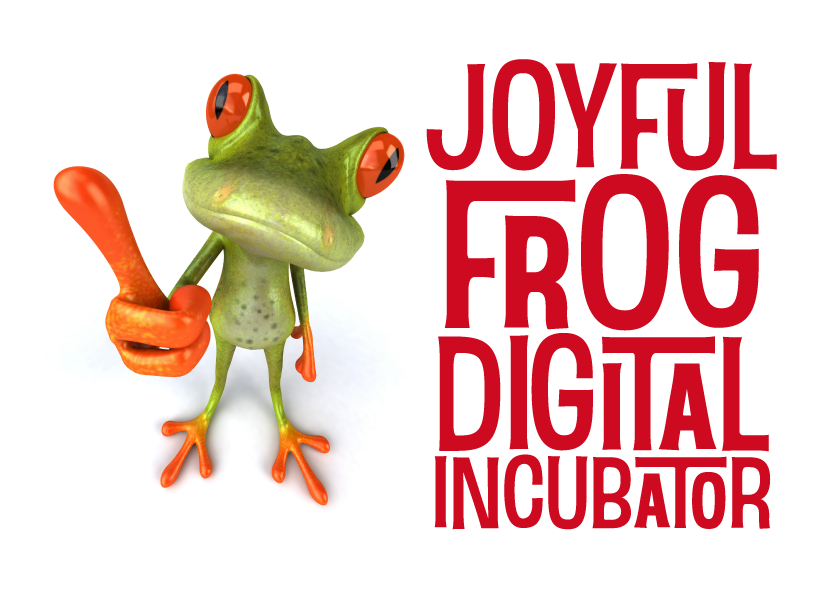 I'm recently returned from a couple of weeks in Singapore, where I was a mentor at the new JFDI Bootcamp.
It was a busy time in a busy place, but I enjoyed every minute. It's not my first time in Singapore, by any stretch, but was the first time I'd spent more than 48 hours there, and it was great to get to know it much better and experience it more as a quasi-local than as a fleeting tourist, albeit a very spoilt quasi-local who was well looked after by my hosts and lots of other locals and ex-pats who I had the opportunity to meet. Highlights included the food at the many great hawker stalls and restaurants around Little India and Arab Street, mountain biking on Palau Ubin and the view from the top of the Marina Bay Sands at sunset (I was there just for an hour, sadly, not as a guest … maybe next time).
Part of the TechStars network, JFDI was started by Hugh Mason and Meng Weng Wong (who is surely the best dressed man in technology?), with 12 new technology companies based at the SingTel Innov8 facility in Singapore for 100 days, a flange of experienced mentors (is that the correct collective noun?), some seed funding, more advice than you can shake a stick at and all culminating in an opportunity to present their ventures in front of an invited audience of potential investors in May.
They have done a great job of attracting companies from all around the region for this first in-take – including Philippines, Indonesia, Thailand, India – and some from further afield – Netherlands, Canada, France and USA. I was especially excited to see two Kiwis take up my challenge and get themselves over there to progress their venture.
There was no mucking around – on the first day all of the companies were thrown straight into the deep end and required to pitch to a room of us. The feedback was frank but constructive, and that set the tone. I especially enjoyed spending some time with other mentors whose time there overlapped with mine, and who are taking a similar "sleeves rolled up" approach to working with startups – Ravi, Boris, Vinnie, Melissa, Ari, and others. It was interesting to see the sort of things they picked up on – some focussed on the idea, some on the business model, some on the team and skill sets, but I tended to fall back on what I'm increasingly seeing as the most important question for startups to answer: how will you overcome your obscurity?
From there it was into the hard work of shaping their concepts, building the first version of their products and trying to find some early customers who are prepared to give them a try. It was fun to be part of that process, although obviously without the stress of having to follow-up on all of the advice that I flung around. I think I have a better understanding of what it is to be a grand-parent now – all the excitement of being involved and enjoying seeing the progress, but with none of the responsibility of changing nappies or being woken in the middle of the night. It will be interesting to see which of the companies go on to get funding and have the chance to continue to develop their businesses.
Here is a video interview with Hugh on my last day, where we discuss some of the advantages and challenges of being involved in an incubator/accelerator program:
I think it's very cool to see options like this open up for companies in this region.
If you're a NZ company don't limit yourself to thinking about yourself as just a NZ company.
One of the repeated mistakes I see is founders thinking that they need to qualify to get on a plane. If you're offering a product or service for sale online then by definition you are a global company, and an exporter, from the beginning, as long as you set yourself up to allow customers from anywhere to pay you money. So, do that.
If you think that you'd benefit from being part of a program like Y Combinator or TechStars in the US, or something like JFDI in Asia, then apply.
If you're further ahead than that and need some help getting established in an overseas market, there are lots of resources for you to tap into. I took the opportunity while in Singapore to go and talk with the people at NZTE (including The Original Koz!) who are keen to help, as well as some Kiwis based over there working on their own businesses who also have lots of advice based on their experiences. From what I understand there are no shortages of companies that would like assistance with raising capital (sigh!) but what I'd love to see more is companies asking for help getting customers – that's where local knowledge like they have can really make a difference.
Special thanks to Hugh, Meng, Erin, Chiah Li, Janice, Nicole and Alvin for arranging to get me to Singapore and looking after me while I was there. Good luck with the rest of the program – I'll be watching with interest from a distance!