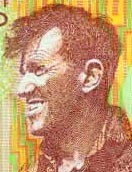 New Zealanders everywhere have, hopefully, taken some time today to reflect on the life of Sir Edmund Hillary.
I watched the funeral on TV this morning and tried to explain the significance to my young son. But he's only 3 and didn't really understand.
He was a legend, no argument about that.
He climbed his Everest (which just happened to be the actual Everest) at the age of 35.
And, after that he got on with the next thing.
This quote from Peter Hillary's eulogy to his dad will stick in my head (from memory, so please excuse me if I don't have the wording exactly right):
Don't wait for great things to happen to you, or else you might be waiting a very long time.