We're excited to see the number of companies and people listed on Rabble growing.
We're now up to 360 companies and 558 people in the directory.
We've just added Clean Tech and Life Sciences categories, in addition to Hardware and Services categories which were added a few weeks ago, so please feel free to add your listing to those.
If your company isn't listed you can add it right now using the Add a Company button in the top right.
If your company is listed, please check to make sure that all of the people associated are also listed. It's excellent to see some companies with their extended management team, investors and advisors all listed – e.g. Vend, Parrot Analytics and Timely. We'd love to see more!
Anybody already associated with the company can add the names and details of others who should also be listed, or you can click the "+ Add me to this company" link.
One of the things we're very keen to encourage is a short and succinct description of each company, so that anybody browsing the directory can get a quick idea of what you do and if that is something they are interested in.
As it says on the form:
Please no marketing bullshit! This should be a plain-English, no nonsense description of your product or service from a customer's perspective.
When we were putting together the initial list of companies we added the descriptions ourselves – generally starting with the description from the companies websites. It was amazing how often we would read all of the words (sometimes hundreds of words!) on the home page and still be left with the questions "But, what do you actually do?" and "Who is this for?".
The best descriptions, in my opinion, have this form:
[Description of your product/service] for [Description of your target customer]
So simple!
And, some have done a great job of this: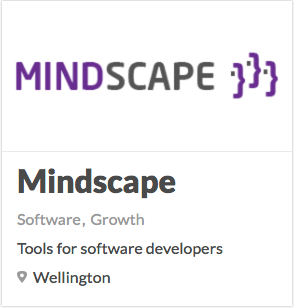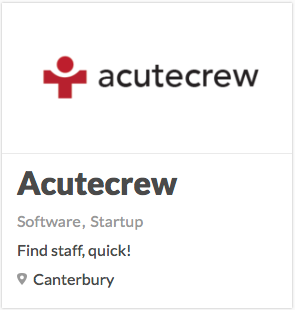 (especially Acutecrew – rules are made to be broken!)
And, last but not least, my current favourite: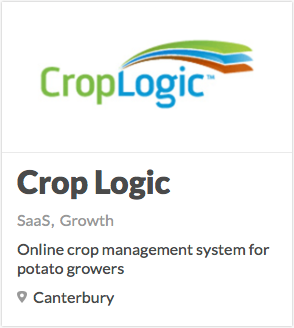 But, many seem to struggle. It's amazing to see otherwise intelligent people suddenly develop verbal diarrhoea when they come to try and describe their business.
We reserve the right to edit descriptions, to keep the site looking clean and usable.
The first thing we do is remove the company name, which just about everybody starts with. The cards already display the company name in a big bold font, there is no need to use up precious space in your description by repeating that. Likewise, we don't need full legal names so you can leave off the "Limited"/"Ltd".
Next we try and remove the nonsense words. It's staggering how many people describe their service as "an online blah" or "cloud-based blah website" (really, as opposed to the non-cloud based websites also providing blah?) We also see lots of "world class this" or "unrivalled that" or the ever popular "beautiful and simple to use whatever" (interestingly, nobody ever describes their product as ugly or complicated).
Finally we edit anything which is written from the companies perspective rather than from the customers. We want these descriptions to appeal to people who might buy your stuff, or to those who might want to work with you or invest in you.
We all just want to know what you do, so please help us out and make it easy!
Enjoy! 🙂
PS we still have a small number of orphan companies from the initial list please let us know if you can identify the correct people to be associated with any of those and we will link them up.