2013 Annual Report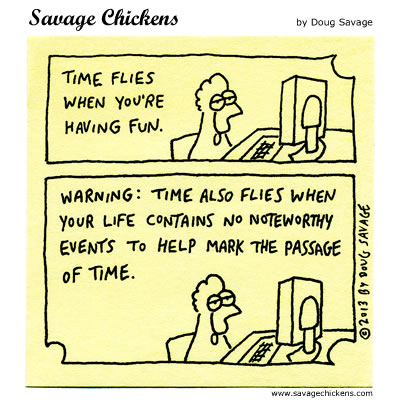 Never has a full year report been more accurately named. I tried to squeeze a lot in.
There were lots of exhausting but invigorating adventures…
I completed three of the Great Walks, without putting on tramping boots. We paddled the Whanganui River in the rain in January, I rode both the Queen Charlotte and Heaphy Tracks during winter, and then in September I ran the Abel Tasman Coastal Track (in 4h 44m).
I was a regular visitor to the Kaiteriteri MTB park and also completed a couple of rides over the Copper Mine track. I managed one night ride, and look forward to more next winter.
In spring I took our oldest on his first overnight tramp – from Caanan to Castle Rocks Hut on the Abel Tasman Inland Track via Moa Park.
We visited friends in Boulder Colorado and while there walked to the continental divide at the Rocky Mountain National Park.
There were also some less wet and muddy trips…
I spent two weeks in Singapore, on a return visit to the Joyful Frog Digital Incubator.
In Autumn, we spent a week in a camper van trip through central Otago, including my first trip over the Lindis Pass.
We soaked up some heat in Bali in July and I enjoyed some time in the snow (both cross-county and downhill varieties) in Queenstown in August.
We were delighted to attend a couple of family weddings – Josie & Lo in Stinson Beach California and Cam & Michelle in Auckland.
I saw some live sport, including both the All Blacks (v Australia) and the All Whites (v Mexico) in Wellington.
But without question the highlight was the Americas Cup in San Francisco in September (unfortunately we couldn't stay for the whole thing, but left feeling pretty confident about the outcome, with the score at 4-1).
There was no shortage of work either…
It was my first full year on the Powershop board. I'm learning a lot.
I spent quite a bit of time in Wellington with the team at Southgate.
Early in the year we launched Triage. The critical response to that was overwhelming and flattering and unexpected. We briefly topped the productivity category and were featured in the US app store during the first week. However, we discovered in the process that financial success doesn't necessarily follow from that any more. It was, in the first instance, a selfish project and it's still the first app I use every morning.
We worked with Glen on Company Box, and later in the year we launched Rabble. We continue our search for the next big thing.
It was also a huge year for Vend.
We worked hard during the first part of the year to raise additional capital to continue to fuel our growth. In the course of just a few days in May it was exciting to announce the successful completion of that $8m round, welcoming some awesome new investors into the mix as part of that, and then to be recognised at the Hi-Tech Awards dinner in Auckland where we picked up awards for both Innovative Hi-Tech Service Product and the Hi-Tech Exporter of the Year (under $5M revenues)
Startups are squiggly, and unfortunately people mostly only tend to talk about the clean and easy bits. Vend is no different. Over the last year we've more than doubled the size of the team and the business has grown even faster. That creates some chewy challenges for those of us lucky enough to be working on it. It's been excellent to be part of the story so far. Stand by for what we have planned for 2014!
In June I made a new investment, in Timely, and have enjoyed working with them too as they have started to build their team and hit their straps. I have high hopes.
It was an unbelievable year for Xero, which masks a bunch of other poorer decisions when you look further down the list of companies I've invested in over the last few years. It already seems nostalgic to look back on old tweets celebrating the day it passed a $1B valuation, way back in March.
I enjoyed Webstock in February, where I also MC'd at the Startup Alley and got to chat on stage with Derek Sivers.
As I look around there are no shortage of opportunities. It's definitely an exciting time to be involved in early-stage technology companies in New Zealand.
I spent way too much time in my inbox. I received 13,653 messages and sent just over 6,000. That's about the same volume as for the last few years, but having eliminated nearly all of the noise it subjectively felt like more of these required consideration than in the past. Even if I assume just one minute per message that still accounts for over five and a half full working weeks.
I tweeted, probably more than I should have. And blogged, much less than I could have.
I spent 168 days away from home (taking 95 flights, visiting 20 cities in 6 countries and travelling over 82,000km, according to TripIt). That's nearly half again more than the 113 days away I reported just two years ago, which I already thought was too many then. Not all of that was work, but I doubt that distinction matters to a 9 year old and 6 year old.
And, even when I was at home, there was always a lot going on there too…
We finally officially warmed our new house in March, complete with jenga, fireworks and feijoas. The lasting legacy of that weekend is a new haircut (inspired by Andre Agassi) and a street sign (inspired by a flippant comment on twitter).
I kept mostly fit and healthy. It's now four years since I first dipped under 80kg and I haven't been back since. But this is the third year in a row that I've ended slightly heavier than I started, so it would be nice to break that trend in the coming year.
There was some downtime, including a disconnected week in June. But, not nearly enough.
I started the year aspiring to focus, and failed miserably. All of the things listed above combined to mean I spent big chunks of the year red lining, feeling more anxious than vital.
I did a little experiment during the year – giving myself five points every day (roughly equivalent to one point for every three hours awake) as a way to track how I was actually spending my time. It made for some slightly uncomfortable pauses when I was asked what I was up to – I knew exactly, but didn't always want to admit it. Various work commitments soaked up just over 800 of the 1820 points for the year (~44%), which is difficult to justify in retrospect. I did manage to carve out a decent chunk of time for myself (~16%) and family and friends (~28%), although both of those were significantly lower in the first part of the year (thanks, Observer Effect!)
Perhaps in 2014 I'll be a bit more selfish?
Previous Annual Reports: