This is the next post in the Founder Centric Startups series.
Tarik Mallett is the co-founder and CEO of Third Screen Interactive, the company behind Mobi2Go which powers the online and mobile ordering platforms for companies such as Hell Pizza, Habitual Fix and The Pita Pit.
Over to Tarik to tell you more about the company…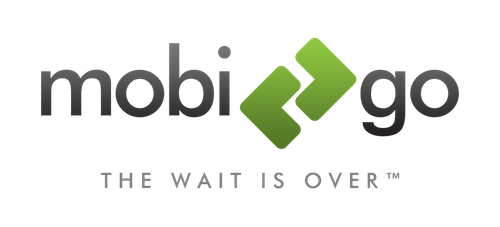 Third Screen Interactive was started by myself and my brother, with the dream of bringing the Dodgeball (precursor to Foursquare) experience to Kiwis. Several 'pivots' later, and a strong dose of reality, we have focused over the past 18 months on developing, and bringing to market, the Mobi2Go Platform.
The creation of Mobi2Go came about from talking to customers in the hospitality sector and identifying a core problem – they wanted to provide online ordering to customers but the options available were too expensive and too complicated (or, more often than not, simply lacked adequate functionality). Mobi2Go was created to take the pain, effort and related cost out of offering branded online and mobile ordering to businesses. While its application is universal, Mobi2Go is currently focussed on dominating the hospitality sector. The Mobi2Go platform is a Software as a Service offering, ensuring that our customers always have access to the latest developments and functionality. They can focus on their business rather than technology – it removes the considerable (and often prohibitive) upfront capital cost of developing their own bespoke solution which then necessarily requires ongoing investment each and every time a new feature or change is required. Our vision for Mobi2Go is simple – to be the Shopify of hospitality.
We've spent considerable time and effort over the past twelve months identifying the most appropriate revenue model, one which is equally attractive to single location businesses and multi-store franchises. Pricing is determined by reference to the combination of Mobi2Go modules utilized by a customer and, at a high-level, consists of an activation and monthly license fee. We experimented with a per transaction fee, but, after consultation with customers identified this was creating a barrier to entry and that they preferred a fixed monthly fee (which also assists us with cash flow certainty).
Customers learn about Mobi2Go currently from two key areas:
Word of mouth
Our partner network
When determining the appropriate sales strategy for Mobi2Go, one of the key considerations was how could we create a partner network that would help drive sales without the need for us to employ a large sales staff. This requirement was driven from experience with a previous Third Screen product where we did employ a team of sales people and consequently wasted a significant amount of financial and human resource for little to no return. We were determined not to make the same mistake twice. We've really only just started driving the creation of our partner network over the past three months through actively developing relationships with POS providers, resellers and creative agencies. Partners are incentivised financially, but, more often than not the value to them comes from being able to offer an innovative, added-value service to their existing offerings – this has become a powerful driver for our early adopters. Given the rapidly developing opportunities in Australia, we have also just taken on our first relationship manager in Australia to work with and support our network partners in that country. We are excited to see if we've cracked the model this time around. It's early days but the indications so far are very promising.
Mobi2Go was developed with the global market in mind from the outset and we have customers across the globe (including in New Zealand, Australia, Canada, the UK and China). We have recently signed an interconnection agreement with a global provider of technology solutions to the hospitality and retail industries headquartered in America, and are encouraged by the number of international enquiries we now receive on a weekly basis.
One area of further development is providing the true Software as a Service experience whereby customers can sign-up directly online through the Mobi2Go website thereby minimizing the touch-points from us. This will be a key area of focus for Mobi2Go in 2012 as we further grow our development team.
To date, Third Screen has been funded privately by the founders and through positive cash flow. While  there has been no shortage of offers of capital, we have been keen to stay lean until such time as we had a proven, well developed product. However, as we now look to to grow our development team from 6 to 12 in order to support our international growth opportunities and to take Mobi2Go from flying under the radar to full throttle we are in the process of implementing our first capital raising round.
One of the tough decisions we've had to make over the last 18 months has been drawing a line in the sand and saying no to services work. Although a great source of cash-flow for many small businesses whilst developing a product, we discovered that it was taking time and energy away from our core focus.
The key advice I have for those looking to get into business is just do it. Focus on your goals, talk to (and understand) your customers, ignore the nay-sayers and don't get caught-up in the Silicon Valley / Welly hype of "I'm an entrepreneur". Attending lots of events and talking a lot does not of itself make you an entrepreneur. Get stuck-in and execute a successful business then you can do all the talking you like – that's the plan for Third Screen anyway.
Other guest posts in this series:
Dr Sam Hazledine, MedRecruit, 5th December
Dave ten Have, Ponoko, 6th December
Marie-Claire Andrews, SmartShow, 7th December
Nik Wakelin, MinuteDock, 8th December
Vaughan Rowsell, Vend, 9th December
Andrew Mayfield, Optimal Workshop, 10th December
Richard Humphries, Trade Tested, 11th December
John-Daniel Trask, Mindscape, 12th December
Layton Duncan, Polar Bear Farm, 13th December
Dan Lee, Beetil, 15th December
Jos Ruffell, Garage Project, 16th December
Scott Ryburn, Sharesight, 18th December
Michael Dowse, Go Vocab, 19th December
Jon Thompson, Productspec, 20th December
Tarik Mallett, Third Screen Interactive, 21st December
Rich Chetwynd, Litmos, 23rd December