This is the next post in the Founder Centric Startups series_._
Andrew Mayfield is the CEO of Optimal Workshop, a new venture that has spun out of Optimal Usability, which is itself a successful Wellington usability consulting business. They provide online usability testing software and sell it to professionals working in this field around the world.
Many consulting businesses aspire to make the transition to selling a product rather than just selling hours, but it's not easy. It's great to see a successful local example.
Let's put some questions to Andrew…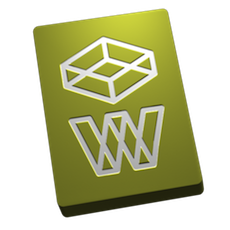 What's the purpose of Optimal Workshop?
We created Optimal Workshop to help make the world an easier place to be.
As I'm sure you can see, this is a quite a broad issue so we're focussing our efforts on findability.
The specific problem we are here to solve is this: "Quantitative analysis to assess the effectiveness of an Information Architecture (IA) is hard work." So naturally we spend our days designing new analysis techniques to bring a quantitative and statistical focus to decision making, supplementing qualitative research for user experience designers and information architects.
Optimal Workshop was born as the "tools workshop" for Optimal Usability, a user experience design agency, and was created to extend our reach beyond what we could do in person by making our own information architecture research tools available to the world.
What is the product you're selling?
Optimal Workshop's suite of tools help to define and refine an information architecture using three established user experience design techniques: online card sorting with OptimalSort, tree testing with Treejack and first click testing with Chalkmark.
What is the business model?
We run a software as a service (SaaS) business model.
This means people subscribe to use the Optimal Workshop tools for the time they need them. With this model we have a recurring revenue stream and our customers can enjoy our "hop on, hop off" approach to SaaS whereby you always have access to the data you've collected and to the Optimal Workshop analysis tools even after a subscription has ended.
So far we've found people really appreciate this attitude and choose to stay subscribed and make usability testing an integral part of their ongoing design decision making process and content evolution strategy.
How do potential customers learn about you?
A lot of it is word of mouth.
Honestly, we have a lot of passionate customers who love their industry and get excited about tools that make it easier for them to make things easier for their customers and users. I love attending industry events (from the Information Architecture and User Experience community, our clients' industry, rather than the SaaS and software dev communities) and it's always great to hear people talking about our tools and how they've influenced decisions in their organisations.
We've also been discussed in a number of industry leading, or even industry defining books over the last few years, the impact of which is difficult to measure but I'm quite sure it has been a contributor to our growth.
How did the business get started?
The business was founded to build tools that our consultants wished for in their day to day work as Usability Testers/Researchers and Information Architects. It seemed only natural to make them available to the growing army of people just like us around the world.
Who are the people working with you on this?
The company was founded by Sam Ng in 2007. I joined the team in 2009 as CTO on a short term contract to sort out some technical issues and help move the company forward. Shortly thereafter we were making good progress so Sam left to found the Mekong Club and work on other "social good" projects in south east Asia. Specifically he is interested in reducing child slavery. A noble cause! I was asked to step up to CEO and run Optimal Workshop myself. I'm very happy to say that with the strong foundation Sam put in place (some working MVPs and a solid brand reputation from shaking hands around the world) and our devoted development team we have gone from strength to strength ever since.
How have you funded your growth so far?
The business was funded for the first 2 years by channeling some cash-flow from Optimal Usability (our consulting agency) into Optimal Workshop to fund development. I'm happy to report this reliance stopped 3 months after I took over as CEO and we've been profitable ever since.
What are the biggest challenges you've faced so far?
With our near constant growth we have had our share of technical scaling issues. I guess we asked for it by focussing on "quantitative analysis"!
What advice do you have for other founders?
Make the hard decisions. If it is too hard then get the data you need and if that is too hard, just make a decision anyway and test the result.
Other guest posts in this series:
Dr Sam Hazledine, MedRecruit, 5th December
Dave ten Have, Ponoko, 6th December
Marie-Claire Andrews, SmartShow, 7th December
Nik Wakelin, MinuteDock, 8th December
Vaughan Rowsell, Vend, 9th December
Andrew Mayfield, Optimal Workshop, 10th December
Richard Humphries, Trade Tested, 11th December
John-Daniel Trask, Mindscape, 12th December
Layton Duncan, Polar Bear Farm, 13th December
Dan Lee, Beetil, 15th December
Jos Ruffell, Garage Project, 16th December
Scott Ryburn, Sharesight, 18th December
Michael Dowse, Go Vocab, 19th December
Jon Thompson, Productspec, 20th December
Tarik Mallett, Third Screen Interactive, 21st December
Rich Chetwynd, Litmos, 23rd December