This is the final post in the Founder Centric Startups series, for 2011 at least.
I've been really encouraged by the response to these interviews. Thanks to everybody who has taken the time to follow-up via email or with a comment. If there is demand I will look to post some more next year, and perhaps follow-up with a few of these to see how they are progressing.
No doubt some of the stories will not have happy endings – such is life for founders. But, hopefully they have highlighted that there are many ways to skin a startup cat. As I said in the post that kicked off this series "You don't qualify your startup by winning a competition or getting a sucker to invest or being accepted into an incubator program. You qualify by building something customers want and win by selling it repeatedly to them at a price that is greater than your costs."
But, for now, I wanted to finish the series with a bang. So, I'm stoked that Rich from Litmos, one of the big NZ startup success stories of recent time, has agreed to answer some questions I put to him about the choices they made in taking their venture from launch to exit over the last few years…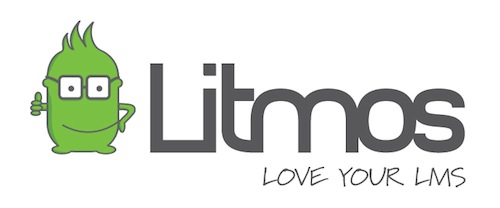 What's the purpose of your company?
To make people smarter
What does your company do?
Litmos enables companies of all shapes and sizes to easily create web based training courses, deliver them to people all over the world and then track the results.
What is the business model?
Litmos is a pure play SaaS business with monthly and annual subscription plans. Our pricing is essentially based on the number of people that are actively taking online courses each month and is also skewed by certain features like API access or custom branding.
How do potential customers learn about you?
We had limited funds in the early days so we designed and successfully executed an effective blog and social media strategy to generate traffic to our website and brand awareness in the industry. Today this is still the largest contributor to our sales funnel but we also augment it with various pay-per-click campaigns. We're also now getting involved in enterprise deals but selling those is a whole different ball game so we're leveraging our parent company's enterprise sales team for that.
How many customers do you have?
More than 250 customers and more than 100,000 learners. In about 20 countries but mostly in USA, Australia, UK, Canada & New Zealand.
Who are the people working with you on this?
It's funny that when you read about success stories it always comes back to the people and for Litmos that was certainly the case.
With fewer than 20 customers, no money but big dreams, I was fortunate enough to convince Dan Allen (Developer) and Nicole Fougere (Marketing) to join me on a sweat equity basis. I picked Dan because I'd worked with him before so I knew he was super skilled, dedicated to the mission and would be on call 24/7 to support this project getting on it's feet. After a few months and many iterations of Litmos we had started to pick up a few more customers but we needed a voice, someone with awesome written and verbal communication skills and that same gritty passion that it takes to get the job done. Nicole was the obvious choice and once we had her on board our trial and acquisition rates rapidly increased. Last but not least I had my dad John Chetwynd keeping an eye on the accounts and also leveraged his financial expertise to create our financial models.
How did the business get started?
Litmos was born from the needs of an Auckland-based contact center to rapidly create online training courses on a daily basis. Most of the tools on the market were either too complicated or tailored for the enterprise, and way too expensive to train their 200ish employees.
How did you fund your growth in the beginning?
It's possibly not the fastest way to grow but we bootstrapped Litmos for 4 years from start to acquisition. All subscriptions were pumped back into marketing and for the first year we didn't pay salaries.
In the early days cashflow was super important so we did a few elearning consulting contracts to pump up the revenue but we dropped that pretty quickly as it distracts from the main goal of building a strong subscription base. The other thing we did was to offer a discount for annual subscriptions which proved to be pretty popular and gave us some breathing space.
What are the mistakes you've made?
Sounds kind of strange to say this now but the biggest mistake we made was to start building a business in an industry that we had no idea about. Prior to starting Litmos I had never worked in the elearning industry and I didn't know anyone else that had either. The upshot of this is that for the first year or two we made a lot of uneducated guesses as to what we should be doing on the product development and marketing front. It literally took a couple of years of reading and studying the industry to work out exactly what we needed to do to make a killer product and how to communicate that message effectively to our target market. If we had of started out with more domain expertise, I'm sure we would have cracked it a lot faster.
Another mistake at the beginning was pricing too low. We thought that more people would buy if the price was low but really all this is saying to the market is that we don't value this product and neither should you.
What are the biggest challenges you've faced so far?
Building authority, respect and being known as innovators in our field.
You looked beyond New Zealand early on in the development of the business. What prompted that?
Once we had our pilot customer in NZ up and running we immediately looked to the US as the size of the market was far bigger and elearning was common place. NZ was a challenge as we often found ourselves educating people on the merits of moving to elearning which increased the sales cycle and drew out all sorts of random feature requests. In contrast the US sales cycle was considerably shorter as people knew what to expect in elearning software and when they saw Litmos they could instantly see the benefits over other systems.
Was being a New Zealand company an advantage or disadvantage when you landed overseas?
An advantage. Being the new kiwis on the block at various industry events opened doors to hang out with many of the well known and well connected people on the elearning circuit.
Tell us your acquisition story! 🙂
This is what it's all about right? Build up a company with a great business model that adds value to a industry and then exit.. I've wanted to do that since I was a kid, so in a nutshell the acquisition was a blast and a great learning experience to boot!
I spoke with our team early in 2011 and said we're going to exit within the next 2 years; we're in a bubble and we're growing fast so the timing is right. By April 2011 we were starting to feel the strain of growing too quickly and not having enough resource to cope. I was concerned that we would start to throttle the growth and while we could afford to hire a couple more people we really needed to go bigger than that by seeking outside investment.
We used to get regular calls from US based VC firms just trying to scope out our growth numbers etc and our default response was always we're not interested, we don't need your money, goodbye. In May 2011 we received another one of these calls but this time around I was open to the idea so entertained the conversation. As it turned out it wasn't a VC this time but in fact the M&A guy from Callidus (now Litmos' new owner) and he wanted to get me up to San Francisco for a chat about Litmos. At this point I'm thinking cool experience, free trip and a chance to make a few new contacts. See you in three days.
I was in a great position because I really didn't have any intention to sell Litmos, things were going great and we were going fast so why would I? On the flip side I was about to head off and start talking about something that I had no experience in so I reached out to a couple of really helpful and knowledgable guys (Lance Wiggs & Andy Hamilton) for a few tips. Lance gave me some great advice on different ways to structure a deal and Andy suggested a great book called Early Exits by Basil Peters that I read on the plane over.
Without going too far into our exit strategy, while in San Francisco I got a good feel for Callidus and where they're heading, saw a great opportunity and two months later we had signed the deal. The only painful part was the due diligence, which in our case was fairly easy as we run a pretty tight ship…but it still sucked.
Since the acquisition some people have asked if we exited too early or made comments about keeping it kiwi owned. Personally I think this decision comes down to what the deal looks like, what the founders want and how the future looks. For us the deal looked great, it was a really high multiple and we were all really excited about the massive opportunities to leverage the Callidus sales machine and take Litmos to the next level. We were also very exited about moving to San Francisco, increasing our networks and learning more about doing business in the US.
In terms of keeping it kiwi owned, I'm not so sure that this really matters as New Zealand now has three more people with an exit under their belt who are super keen to share their experiences, make investments and ultimately come back and do it all over again. For example_,_ all of our trips to the US over the years really helped us understand the US market and what we have to do to sell to these people. So shortly after our exit we set up an opportunity for 2 people to take their business to San Francisco for a month. I truly believe that in our case we can do more to help the NZ entrepreneurial scene by taking the early exit rather than just growing the business and hiring a bunch of employees.
What's your ambition for the company?
To grow past 1 million learners and shake up the big dogs in the elearning industry.
What advice do you have for other founders?
Don't give up. Always be strategic in everything you do. Measure measure measure then tweak things accordingly.
Will you do it again?
Hell yeah! The thrill of building a business, getting customers and exiting is way too addictive. Stay tuned 🙂
Awesome! Congrats to you, your co-founders and the rest of the team. A fantastic success story and a great way to end the series. Thanks.
—
Other guest posts in this series:
Dr Sam Hazledine, MedRecruit, 5th December
Dave ten Have, Ponoko, 6th December
Marie-Claire Andrews, SmartShow, 7th December
Nik Wakelin, MinuteDock, 8th December
Vaughan Rowsell, Vend, 9th December
Andrew Mayfield, Optimal Workshop, 10th December
Richard Humphries, Trade Tested, 11th December
John-Daniel Trask, Mindscape, 12th December
Layton Duncan, Polar Bear Farm, 13th December
Dan Lee, Beetil, 15th December
Jos Ruffell, Garage Project, 16th December
Scott Ryburn, Sharesight, 18th December
Michael Dowse, Go Vocab, 19th December
Jon Thompson, Productspec, 20th December
Tarik Mallett, Third Screen Interactive, 21st December
Rich Chetwynd, Litmos, 23rd December