This is the next post in the Founder Centric Startups series.
Vend was the first new venture that we invested in after we setup Southgate Labs last year, and naturally we're very excited about how it's gone so far.
I wrote my version of the Vend story a couple of months ago, and have subsequently posted about one of our trips to San Francisco. I'm excited to be back in Silicon Valley with him again this week.
But, I also wanted to give Vaughan a chance to be part of this series and describe in his own words the route he's taken to get to this point. I especially love the advice for other founders at the end.
Enjoy…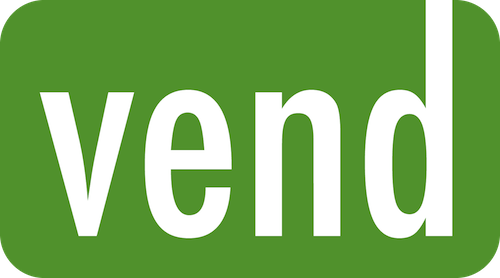 Vend helps clever retailers run their business. It is tough being a retailer at the best of times, but especially so in tight economic times. What adds insult to injury is that retailers have really shit software to run their stores, from the front counter checkout or point of sale (POS), to the product management systems, reporting, e-commerce integration… the list goes on for quite a while. If you have ever stuck your head over the counter in a store and took a look at the software, you would probably see something out of the 90's that looks like it was written by the owners 16 year old cousin in FoxPro. Chances are it probably was.
We have a simple cloud-based software product that any retailer can use to run their store. It is all browser-based and works with any gear they have, like scanners, receipt printers so to upgrade from their existing crap system, all they need to do is fire open a browser and sign up to Vend, and they have upgraded their shit POS to something awesome. Unless they have a 1980s Casio till, which in that case their first step is to walk down the road and buy an iPad, or any tablet of their choosing, then see above.
We are a pure SaaS business, so we charge retailers a monthly fee to use our product. We offer a free trial period so they can get a good handle on how the software works, and then they can convert from the demo product to the paid version when they are ready. Our subscriptions range from $29 per month up to a few hundred depending on the size of the retailer and how many stores they have.
We have a multi-channel approach. Firstly we have key product partnerships with other great applications like Xero and Shopify. By making Vend seamlessly integrate into these other products, we instantly attract retailers who are fans of these products too. We can also co-promote and attract a much wider audience combined, like we have done here:
Next we have focussed on the traditional channels. So existing POS vendors can resell Vend, usually bundling it up with hardware, consultancy and support. Payments vendors who sell payment solutions to retailers can bundle up Vend with their services. Then there are the new channels such as through web developers or business advisors and bookkeepers. Anyone who knows or advises retailers, they love reselling Vend as in most cases it makes their lives much easier too. The web developer can integrate Vend into the shopping cart on the website so online orders pop-up in the POS auto-magically. Bookkeepers can get all the financial data they need out of Vend from anywhere, making their job a breeze. What we wanted to do is enable anyone to be a Vend reseller or promoter.
The last channel, and so far most effective, is direct. Any retailer can self serve and sign up and get running in minutes. We have a bit of fun with our brand too: www.welovepos.com. Retailers know all too well how crap POS software and hardware can be.
The Vend Idea all came about a couple of years ago when I had too much time on my hands (always dangerous). The credit crunch was hurting everyone everywhere, and I was living in Kerikeri trying to eek out an existence as a contractor writing software. In between paid work when I had idle time (which was often in Kerikeri), I wanted to build a software product. I spent a few months looking at which industries were being badly served by software and were primed for a move to the cloud. Xero was my inspiration, they have every SME as a potential customer and so I picked retail as a market that was almost as big. The software was terrible, and closed and offline. I could see that things were going to get exciting in retail in the years ahead with mobile commerce, e-commerce, deals, coupons, loyalty… once you have a retail platform in the cloud all this becomes really interesting.
I bootstrapped the company till the beta launch, exhausting savings, favours and my wife's patience. I signed up a couple of customers then went out to find some investment.
At that time Vend was a finalist in the Cloud Connect Launch Pad which I thought must be great validation: a kiwi startup being selected as a finalist in a Silicon Valley competition, that's got to be good. I had a lot of meetings with investors, with my slide deck and grand vision. Meeting after meeting after meeting. Coffee after coffee. I spent 4 months of my life I will never get back. I don't know if it was me, the credit crunch, or my crap green logo but it was soul destroying. Going through the "formal" New Zealand investment channels was pointless. A lot of them never returned emails or phone calls. Some had flash application forms on their website, that let you submit your proposal for funding, which would take 30 mins to fill out and then their form would crash with a 500 error at the end. It was both appalling and deflating. How did anyone raise any money? I felt like a complete failure.
However, I happened to know a couple of guys (you might know them), who knew a thing or two about building an online app and who had gotten to know me over the last few years through a joint project we did together, and through my insane shenanigans on a bike but more importantly by me keeping them abreast of my progress as I went. I didn't turn up out of the blue asking them for money, instead I shared with them my idea, and showed them some real measurable progress over a few months. Sam graciously offered me a free desk within one of his other portfolio companies, and Rowan indulged me for hours on end with a white board and my grand ideas. We put together a very complicated spreadsheet, which developed into a sound financial model for the next 12 months. Then they both put in some cash that let me ditch my consultancy and go full time in the business. We all agreed the numbers in my spreadsheet were all probably made up, but the most important thing to do was for Vend to start getting customers.
So that's what I did. We launched the product publicly one month later and in the space of just over 12 months we already have signed up 5,000 retailers in 80+ countries and we are still growing fast. And so as you can imagine we have had to grow the team pretty quick. We have also gone from me on a borrowed desk, to two of us on two borrowed desks, then to 5, now 15 with offices in Auckland and San Francisco. Pretty quick growth, and strangely that spreadsheet was almost spot on, which makes me wonder how well we would have done without it. We didn't have a complex business plan, just the spreadsheet that told us we needed x customers each month and we had y dollars left in the tank. That was all that mattered for us.
We raised our second round of around $1M a few months ago, involving some great German investors who had been keeping their eye on Vend since we launched, and some other talented people involved in the NZ startup scene. That let us build the team faster to help Vend grow globally.
With such a short history we have had to make some quick decisions, which for a young startup are the best kind just as long as there is a decision. When you are so early on in the piece, it is just important to make a decision. It didn't matter if it was right or wrong, as you could back out of anything that looked disastrous pretty easily. We underestimated the demand from the market, and overestimated the time to get some features to market. Not too uncommon. But our biggest challenge to date has been to stop thinking like a kiwi company based from some tiny island at the bottom of the Pacific. We have some fantastic talent and can build great software as well as anybody anywhere. For us it is about exporting a weightless product to every corner of the world, and doing it cheaper, faster and smarter than our competitors. And with a bit of attitude.
We want Vend to be the first name recommended to retailers who are wanting to setup a new store, or wanting to upgrade the way they run their business. We think we are well on the way there but there is still a lot to do. But we are on our way and they is the most important part.
Up until now my advice to founders is to just start. Don't naval gaze, just do it. I would give this advice as I always thought starting was the hardest bit… but really the hardest bit is not stopping. If you are thinking about a startup then you have started, but don't stop at just thinking about founding a startup, keep going and take the first steps. If you are right at the beginning and are a technical founder then you have no excuse not to be building your product right now. If you are not a technical founder, and your startup is a software company then you have a harder row to hoe, but you should be actively looking for that technical co-founder. If you have an almost complete product, you should be getting some beta customers who will insist that you complete it. Don't wait for anyone, just keep going. There is always a next step. If you can think of an excuse as to why you should be slowing down or pausing then come up with a way to eliminate that excuse. Don't give up and don't stop.
Your job as a startup founder is now to ensure your startup keeps starting-up.
Other guest posts in this series:
Dr Sam Hazledine, MedRecruit, 5th December
Dave ten Have, Ponoko, 6th December
Marie-Claire Andrews, SmartShow, 7th December
Nik Wakelin, MinuteDock, 8th December
Vaughan Rowsell, Vend, 9th December
Andrew Mayfield, Optimal Workshop, 10th December
Richard Humphries, Trade Tested, 11th December
John-Daniel Trask, Mindscape, 12th December
Layton Duncan, Polar Bear Farm, 13th December
Dan Lee, Beetil, 15th December
Jos Ruffell, Garage Project, 16th December
Scott Ryburn, Sharesight, 18th December
Michael Dowse, Go Vocab, 19th December
Jon Thompson, Productspec, 20th December
Tarik Mallett, Third Screen Interactive, 21st December
Rich Chetwynd, Litmos, 23rd December