This is the next post in the Founder Centric Startups series.
For the end of the week, here is a special TGIF/YWSN edition, featuring … a startup brewery!
Jos Ruffell is one of the co-founders of Garage Project, who have their global HQ in Aro Valley in Wellington.
In his previous life he was Head of Business Development at Sidhe Interactive, where amongst many other things he helped setup Pik Pok, their hugely successful iPhone games division (you may have spotted their Flick Kick app amongst those featured in the latest Apple TV commercial).
Earlier this year he left all of that behind to pursue a couple of other exciting opportunities.
Over to Jos to tell you more about his fast growing beer empire …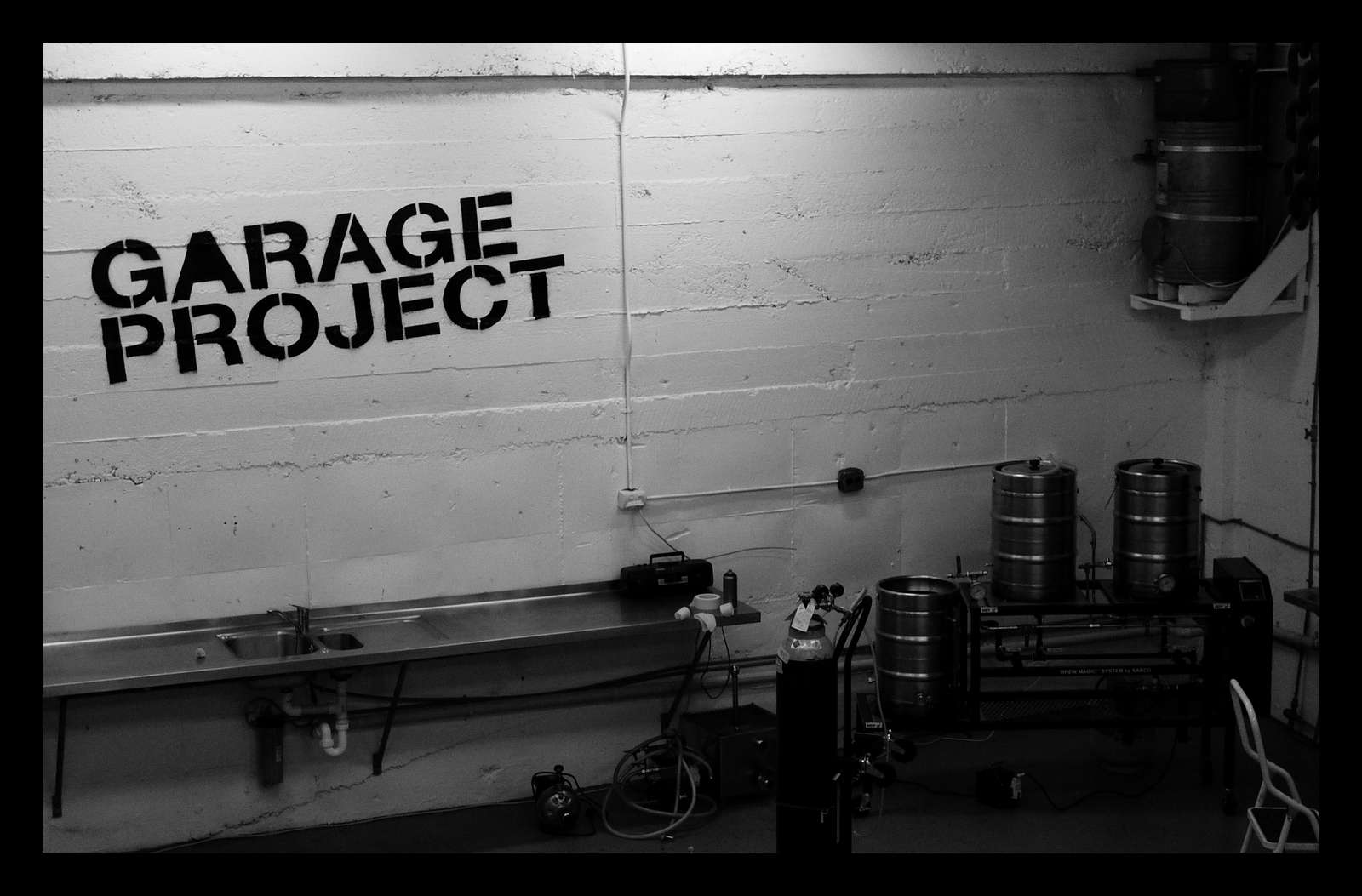 What's the purpose of your company?
Garage Project's mission is to be recognised globally as one of the world's finest craft breweries. We achieve this by bringing a relentlessly experimental, artisanal approach to brewing.
What does your company do?
We are a craft brewery, and produce exciting and memorable beers targeted primarily at discerning beer drinkers.
What is the business model?
Our business model is quite traditional. We sell our product wholesale to bars and they retail to the public. By brewing special and unique beers we are able to command premium pricing. We will eventually offer direct 'cellar door' sales within our urban Wellington brewery, as well as online sales of select products.
How do potential customers learn about you?
We are very selective of the outlets that stock our products. We focus on specialist beer bars and work closely with them to promote and display our products. The company you keep speaks volumes about your brand, and we are conscious to only have Garage Project be available in like minded venues and outlets.
We are also very transparent and open through blog posts and social media to engage with our core customers. Fortunately, craft beer aficionados are very wired, and like to chat about the beers they are enjoying through Twitter, so we can engage directly with our fans.
How many customers do you have?
It's hard to say exactly how many direct customers we have at the moment. We view Garage Project like a movement that has a core group of fans at the heart, and is expanding out from there. Each week when we release a new beer, we have a dedicated following who line up to ensure they get a pint. A constant thought in the back of our minds is the adage of 'crossing the chasm' – how can we move from one bar to many (scale) while remaining true to the spirit and qualities that have proven successful already.
Who are the people working with you on this?
The core team of Garage Project is me and Pete Gillespie, my partner and brewer in the business. On top of this we have a network of supports who work directly and indirectly in the business, helping with our planning, strategy, design and brand work.
We've found the business to be very magnetic, and have been fortunate to drawn in some very talented people around the table. Despite being a small business we have a strong team helping push it forward outside of just the cores strengths of Pete and myself. Having beer as an end product certainly helps with this, but it's been a good litmus test along the way that our approach was unique and interesting enough to garner support around it.
How did the business get started?
I'd known Pete all my life as a family friend, and knew that he attempting to launch his own brewery in Australia, but was facing tough regulatory issues. In my previous career in the Videogames Industry, I had travelled fairly extensively through North America and Europe, and developed a taste for Craft Beer. It was clear that the general drinking trends were changing, and when I returned to New Zealand, despite there being generally good craft beer available, there was nothing like the beers I had grown accustomed to in my travels. At the same time, Wellington was developing a strong craft beer bar scene, yet had no brewery operating in the City. Pete was excited by the prospect of returning to New Zealand with his family, and it seemed like a real opportunity to develop a great brewery within Wellington.
We worked for many months remotely outside of our existing jobs. We used this time to consider different approaches, and really for myself, to be learn the brewing industry and become familiar with the production process, international and local markets.
When Lion Nathan pulled the Mac's brewery out of the Wellington Waterfront, we saw this is a catalyst for action. It seemed crazy to us that there was no longer any functional brewery in Wellington, yet demand for local craft beer was clearly growing rapidly.
How have you funded your growth so far?
We have bootstrapped the growth of the business so far. We spent time carefully considering the possible roll out of the business, and decided that a bootstrapped approach would suit us best. Brewing is a very capital intensive exercise, requiring significant fixed asset investment.
Although we were confident we could raise the money to start a 'big brewery' from day one, we felt that it would limit our ability to create unique and interesting beers, and that there would be a pressure to launch with a more safe range of beers, and use traditional marketing to convince people to try our products. Our gut reaction to that approach would be that we could launch eventually after months or even years or working to write business plans and raise capital, and potential debut with beers that nobody would care about. It wasn't a unique or different approach and the beer would ultimately suffer if we didn't allow ourselves time to get stuck in and rapidly iterate and prototype beers.
The alternative to this was to start with an impractically small brew kit that we could fund ourselves, and launch with incredibly small brews that would be unique, risky and open to consumer feedback. The rapid develop and release model software model applied to brewing. We did this 50L at a time and launched under a programme called 24/24 – making and releasing 24 different beer styles in 24 weeks. We're currently up to #21.
This was the only approach in our minds that would give us the freedom to develop and test beers that could potentially be truly great, or sometimes, complete failures. In any case, it would be exciting and memorable for our core target customers, and way to develop the brand in a genuine way.
Alongside this, it would allow us to identify and attract partners and investors that believe in what we are doing, and help take us to the next stage with the purchase of a larger brew kit. We have achieved this now, and have a core group of investors behind Garage Project. We worked hard to attract people that would bring much more than just money to the table and each investor has a clear area of expertise that they bring to the table beyond just money. I think they are attracted to the investment by a combination of the existing momentum behind the business, the passion and energy that has gone into it to date, and the opportunities that the craft beer market present at the moment.
We found these investors by working personal networks and being very open about what we were planning with the brewery. By talking to as many people about the business early on, it really forced action and put us on a critical path to keep going. We were determined not to be another guy in the bar who talked about 'maybe starting a brewery one day', and would rather get stuck in and make it happen.
We knew that the launch phase would not be economically sustainable other than covering direct overheads. Both Pete and I worked for as long as we could before taking the plunge and leaving our safety net behind. It really has been all or nothing to develop the business – the chicken or the pig so to speak and in our minds there was no way around this.
What are the mistakes you've made?
We've made many mistakes along the way, but by launching early, and at a small scale we've been able to mitigate them and take key lessons without jeopardising the whole venture. We have made classic mistakes like underestimating the cost of certain parts of the startup, and the time things will take.
What are the biggest challenges you've faced so far?
Maintaining the aggressive brewing and release schedule of a new beer a week has been challenging. Each release has typically been brewed for the very first time, which makes for an exciting and nervous moment as it goes on tap that week, but it condenses down our learning and discovery curve enormously, and has been worth the risk.
We've also found it challenging to continue to develop and build our brand when our product is only available for a couple hours each week. One week we sold out within 70 minutes of going on tap!
What's your ambition for the company?
Our ambition is to be recognised globally as one of the world's finest craft breweries. We have started with a very experimental and challenging mentality, and we want to continue developing and releasing new beers made with passion and an artisanal approach.
We want Garage Project to be served on tap in the world's greatest beer bars and be seen as part of the vanguard in the movement of craft beer.
What advice do you have for other founders?
Share your idea early with people that you respect. It's the quickest and fastest way to see if there is something unique and worthwhile to pursue. For someone like me who is susceptible to procrastination, it's a great way to build momentum and put you on a critical path of action. Do your homework but know when it's time to act. Build and release early. Identify and focus on your core customers and look for early sales. Paying customers is the best validation for your business.
Thanks Jos!
I should also mention, it's our last 24/24 beer next Tuesday 20th at Hashigo Zake at 5pm. We have three new beers going on, and should be a fun night!
Excellent, cheers! 🙂
Here are some of the fantastic posters the guys have put together to promote some of the different brews released so far :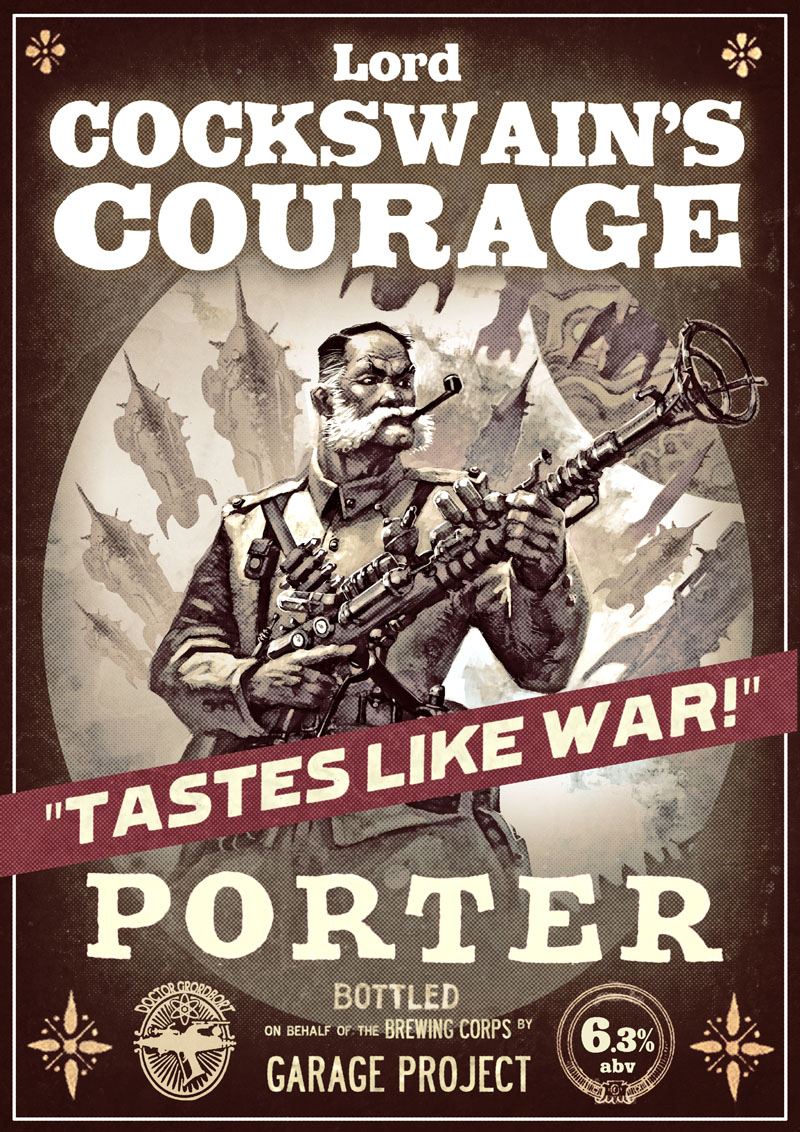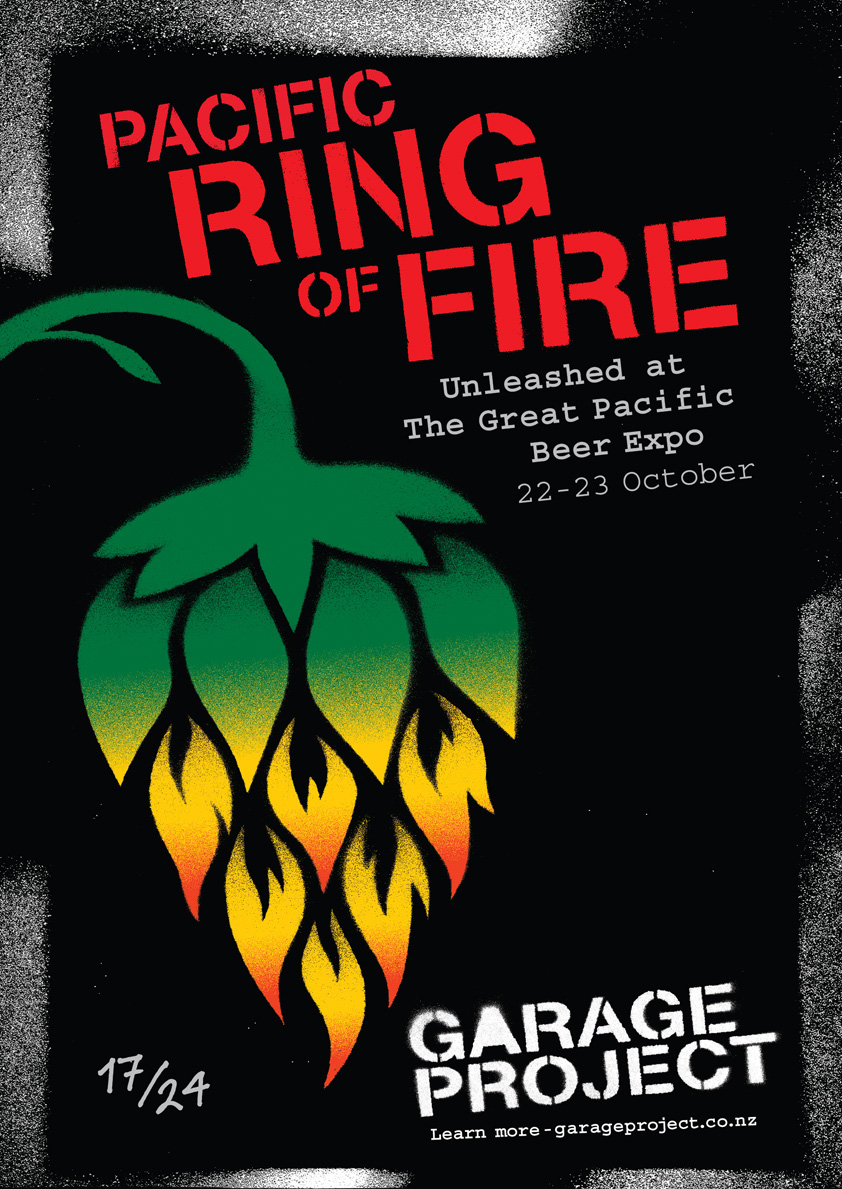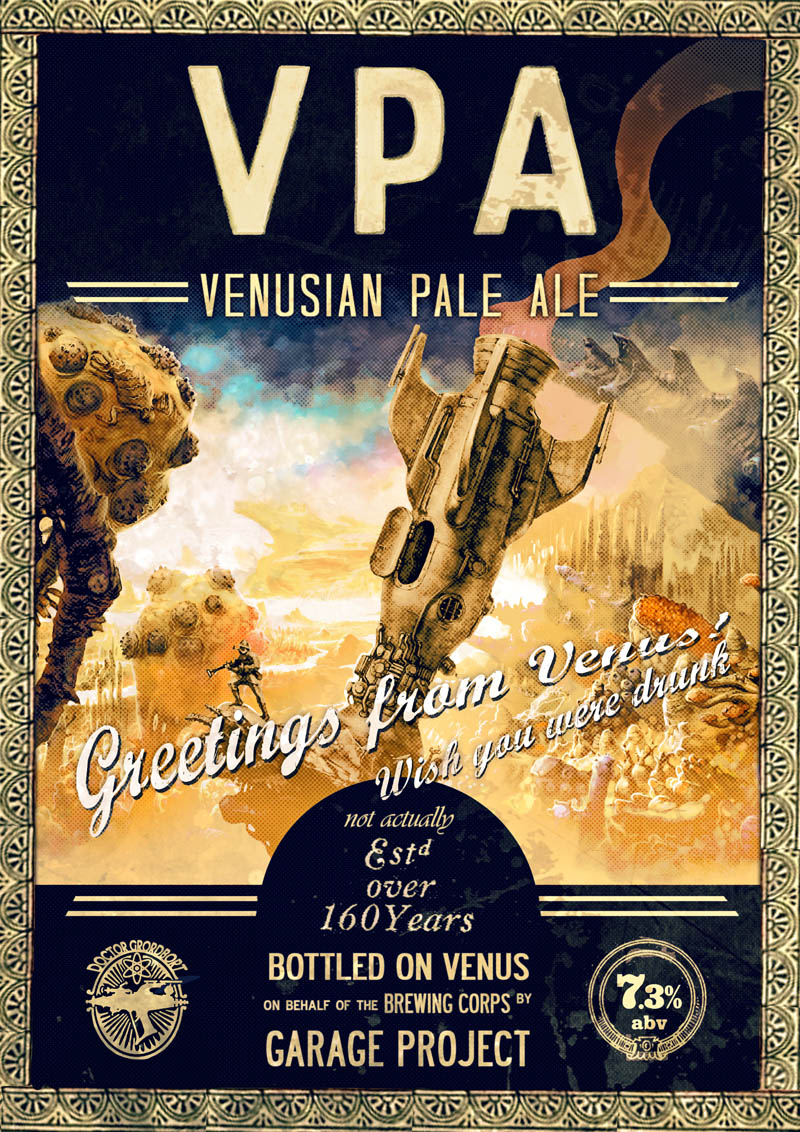 Other guest posts in this series:
Dr Sam Hazledine, MedRecruit, 5th December
Dave ten Have, Ponoko, 6th December
Marie-Claire Andrews, SmartShow, 7th December
Nik Wakelin, MinuteDock, 8th December
Vaughan Rowsell, Vend, 9th December
Andrew Mayfield, Optimal Workshop, 10th December
Richard Humphries, Trade Tested, 11th December
John-Daniel Trask, Mindscape, 12th December
Layton Duncan, Polar Bear Farm, 13th December
Dan Lee, Beetil, 15th December
Jos Ruffell, Garage Project, 16th December
Scott Ryburn, Sharesight, 18th December
Michael Dowse, Go Vocab, 19th December
Jon Thompson, Productspec, 20th December
Tarik Mallett, Third Screen Interactive, 21st December
Rich Chetwynd, Litmos, 23rd December